Google and Samsung announced the Galaxy Nexus, the first LTE enabled smartphone to feature Android 4.0 better known as Ice Cream Sandwich Today....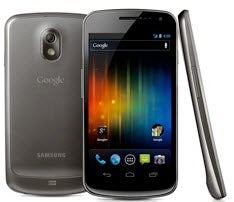 The Galaxy Nexus will offer a 4.65- inch Super AMOLED display with a 1280 x 720 resolution — more properly described as 720p. (Yeah, that's a big, bright screen!) There will be a 5 MP camera in the rear of the device and a 1.3 MP camera in the front for video calls, of course.

On the inside the Galaxy Nexus will have a 1.2 GHz dual core processor, 1 GB of RAM, and your choice of 16 or 32 GB of internal memory. There are also an accelerometer, compass, gyro sensor, light sensor, proximity sensor, and barometer lurking in there as well.

Google made it a point to say that Ice Cream Sandwich will be a "pure Google" experience — meaning there'll be no skins? — on the Galaxy Nexus. According to the software maker, just about everything related to the mobile operating system and how it interacts with the new device has been rethought and redesigned to "make Android simple, beautiful, and useful."

These thoughts and design changes are evident in the brand-spanking-new user interface, the improved multi- tasking setup, and the updated browser. There are also little touches such as a "People" app which shows you photos of friends, family members, and coworkers along with their social networking status updates. Thanks to Ice Cream Sandwich, the Galaxy Nexus will also offer a feature called "Face Unlock," which will use facial recognition to unlock your mobile phone.